CLICK HERE TO GO TO RAFFI'S WUSHU PAGE
CLICK HERE FOR INFO ABOUT THE SPECIAL FUNDRAISING PERFORMANCE BY THE PACIFIC WUSHU ACADEMY, 10/16/99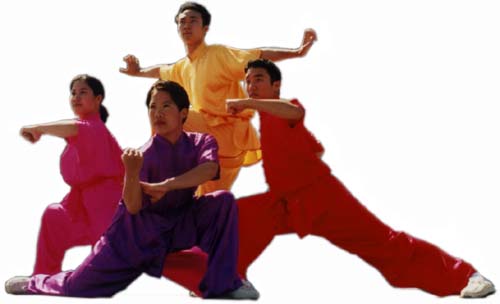 UPDATE - Thank you very much to all those who contributed! This year over $6300 was raised from various sources, nearly five times as successful as the fundraiser in '97! Almost half of which came from the Pacific Wushu Academy's A Night of Wushu performance. Enough was raised to entirely cover the expenses of the four athletes! This success is proof of the generousity of the Wushu Community.
Below is a list of the donators, seperated between donors and special donors. Below the list is the original fundraiser page and athlete information. Thanks again to all the donors, and a special thank you to Mary Lee and the East Bay Asian Youth Center for handling the donations.
Donors
Special Donors
Laura Behary, Culver City, CA
Joe Scarcella, Brooklyn, NY
Norman Petredean, San Luis Obispo, CA
Eric Yeh, Albany, CA
Tina Harris, Albany, CA
Flora Tso, Albany, CA
Marsha Shebly, Monterrey, CA
Margaret Lowery, Monterrey, CA
Peter Wong, Irvine, CA
Bob Angus, A&R Partners,CA
Anonymous, SF, CA
Anonymous

Pacific Wushu Academy, Berkeley, CA
Design Reactor Inc, Emeryville, CA
Kenneth Chen, Minson Corp, CA
Dr. & Mrs. Sugiyama, Long Beach, CA
David D. Cullinan, Mountain View, CA
Daniel Wu, Hong Kong
Erick Louie, Rosemead, CA

&nbsp
---
original fundraiser page: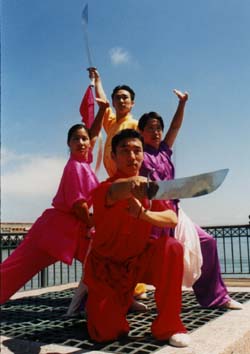 Photos by Heidi Schweiker
Members of the US Wushu team are required to pay their own way to travel to the World Wushu Games in order to represent the US. Two years ago this website hosted a fundraiser to help send three members of the US Wushu Team to the Third World Wushu Games held in Rome, Italy. This year's games are in Hong Kong and we are proud to host a fundraiser for four members of the 1999 US Team.
Anne Hsu, Mae Hsu, Brandon Sugiyama and Nathan Tong are recent college graduates or current students. Therefore financing the trip to Hong Kong poses substantial financial difficulty. We would like to invite you to help send these members of the United States National Wushu Team to the 5th World Wushu Championships. A monetary sponsorship would help greatly to defray the costs of travel, lodging, equipment and uniforms. A donation of any amount, monetary or equipment, would also be enormously appreciated.
Click on the photo of the athlete for a bio and more photos.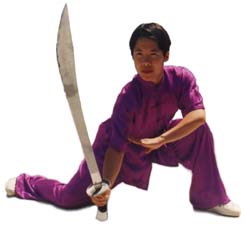 Anne Hsu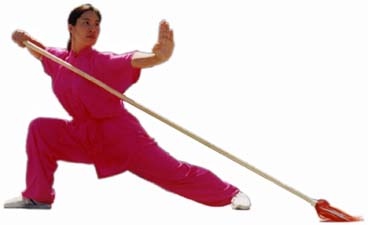 Mae Hsu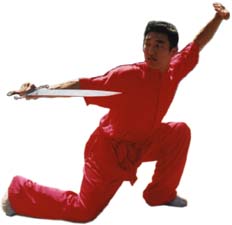 Nathan Tong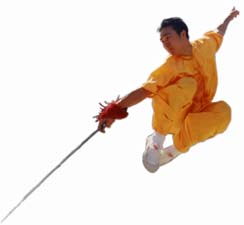 Brandon Sugiyama
&nbsp
&nbsp