Liu Qing Hua cleaned house, getting 1st in Chuang Chuan an 1st for combined spear/straight sword.

Han Jing placed 3rd for combined spear/straight sword
(New Beijing Team member)

Li Jing placed 5th for combined spear/straight sword
(Li Jing got 4th for straight sword, 5th for spear)

Zhou Zher placed 1st for combined broadsword/staff
(New Beijing Team member, also going to World's in Italy)

Yes, Jiang Bang Jun placed 2nd in Chang Chuan to Ren Wen Qing. :(

Li Jing and Li Ying placed 7th for their sparring set.

Kong Xiang Dong placed 2nd in Tai Qi Quan.

Shang Yu placed 4th in Nan Quan.

He Jing De placed 6th in Broadsword/Staff.

Qui Dong Xing placed 8th in Broadsword/Staff.

Ka Li (and ??)'s sparring set placed 8th for their sparring set.

Also, they are also going to Hong Kong sometime in the near future. And, even better, they *MIGHT* be coming to the US again.
---
10/31/97 - Happy Halloween Everybody
We'll, they're packin' off tomorrow morning to go to Rome, are you as excited as I am? Last nights' practice was pretty awesome, my local three US Team members were kickin' some ASS! They're going to tear through the rest of the world's wushu athletes in Rome! Competition starts on Tuesday, and you know Raffi's Wushu Page is getting the exclusive scoop on this! I plan on being the first web person to put up the results, so check back OFTEN! (email me if you want me to email you when I get the results up!). Lets all wish all of the US Team good luck!

Last night we presented Anne, Mae and Nathan with the money we've collected so far in our wushu fundraiser. I am proud to say that we gave them a total of $813! (And mind you, there's about another ~450 that we haven't even collected yet) It think its a great achievement that we collected this money, and it really says something about the generousity of the wushu community! Even though some of are starving students (like me), newly graduated wushu people, we all dug deep and turned a small scale fund raiser into a big time success!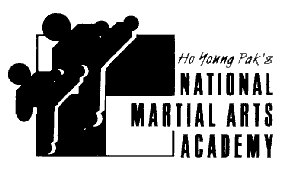 I especially want to thank our friend Ho Young Pak, of the National Martial Arts Academy in Albuquerque, New Mexico for his help. He was an old friend of Anne and Mae's from back in the day, and when he found out that we were running this fundraiser, he didn't hesitate to contribute. I'd put up his logo and web page, but I don't think he has a web page, and therefore I can't steal his logo.gif from there. I'll see what I can do and try to add it in right here:(if you see a picture right here, its because I went back and stuck one in after I typed this).

Despite the fact that the team members are leavin' tomorrow morn, we haven't quite shut down the fundraiser just yet! We've been promised approximately $1200, but that just makes a dent in the estimated $3000 costs of the three athletes! Therefore I'm still accepting contributions, which will be given to the athletes upon their return, to try and refresh their dwindelled bank accounts.
---
10/29/97
Its only 3 more days til our US Team members leave us for Rome, but our fundraising efforts are just kicking into high gear! We've collected in excess of $600 as of today, with several hundred more still coming! Who would have thought that a little ol' fundraiser amongst wushu pals could be this successful! (To think, that originally I was thinking that like $200 would be a good goal!) A large part of thanks goes to our one and only business sponsor (to date),
! Since they are a company, I feel they are entitled to a little bit of 'free' advertising for their help. The rest of us individuals did it just out of kindness ;)

Don't fret though, After the fundraising is complete, I will put up a donor list to thank all of those who chipped in (any amount is appreciated, even Sherpa's $3).
---
10/24/97 Anticipation is running high for the upcoming world wushu games in Rome. I was surfin' around and I came across what I think is the 'official' web site of the games. It is not very impressive, except for their cool logo. You can check out the page at Artimarziali.it. But it seems to be all in Italian. :(

Anyhow, we're still collecting money to fund the US Wushu Team for said World Games. We had a potluck after our practice at the Pacific Wushu Academy last night for our three classmates Anne, Mae and Nathan. It was quite fun, and I'm proud to have these 3 guys representing our country in Wushu... too bad they're paying so much of their own money! (hey, you can still chip in, check out the Wushu Fundraiser Page).



---
10/20/97 Its less than two weeks til the world Wushu games start, but we're still running our fundraiser, its not too late to pledge money to help offset our US team's travel expenses.

While you're at it. Feel free to call the WKF headquarters, ask to speak to Anthony Goh himself, and complain about how the WKF is stiffing their own athletes! (don't you wonder where that $25 every two years goes?) I am urging everyone to call (410)444-6666 to complain to the boss himself! (Mr. Goh, if you're reading this, feel free to email me your side of the story, since I'm a fair minded guy).

The second annual collegiate wushu championships are still in the planning stages, we'll be putting out the info as soon as it concrete.
---
10/15/97 If you did't notice, check out the fundraiser we're running to help raise money to send 3 of the west coast members of the US wushu team to the world championships in Rome. Also, don't forget to check out my newly updated Beijing Wushu Team Picture Page, its awesome!

Despite my excoriating article, it seems like the people at TC media are doing something right, they are donating uniforms and shoes to the US Wushu Team for the World championships. I wanted to bring this fact to everyone's attention, wish more companies were this responsible (if only their magazines were better).

And lastly, if you're as fumed about the WKF's bad handling of the US Team, I encourage you to write to them at their email address: WKF. EXCEPT this email address apparently is just the email address of some dude at Towson U, not really at WKF headquarters or anything, AND it doesn't apparently work... so in otherwords, they don't really want you to email them... But you can at least check out their partially completed Web Page.
---
10/3/97 Firstly, the moment you have all been waiting for, my cover-to-cover review of the nightmare that is the Oct/Nov Issue of Wushu Kung Fu

Secondly, on a more positive note, the World Wushu Games are coming up, I just found out that our friends at the IWuF - The International Wushu Federation (why is that 'U' in there anyway?), have a nice little intro in their IWUF News webpage, click to check it out.

Thirdly, this past weekend, almost my entire wushu class at the Pacific Wushu Academy went to Great America, an amusement park in San Jose, and guess who else happened to be there? None other than the elusive Ace Wong, who managed to kick all of our butts at Laser Tag! Pictures are forthcoming, so stay tuned.
---
9/27/97 I got some feedback about my previous entry (the one right below this!) One of my sources (who will remain namless), wanted me to point out the fact that not only is the WKF not paying for the plane ticket, the athletes also have to pay their own way all the other expenses on this entire endevour (hotel, food, local transportation, etc etc). So in reality its going to be costing each of our athletes like at least $1000 each for this trip (the aforementioned honor of representing the WKF in world competition).

Also in wushu news, the latest issue of Wushu-Kung Fu, the TC Media DTP nightmare (please assasinate the guy who does the graphics for this MAG!) There was an article about women wushu athletes, featured in it were my good friend Anne Hsu and my dear friend Mae Hsu, both of whom are on the US Team competing at the World Wushu Games in Italy in Nov. Anyway, from what I understand, this article has numerous factual errors that can only be blamed on bad journalism. As I have not personally seen the article yet, I will not comment further. I plan on buying it and reading it in detail, then coming here to the wushu notes page and throughly trashing it. So check back here soon!
---
9/24/97 As you may or may not know, it has recently been revealed that the WKF, the governing body of wushu in America (who's name should be changed to "We Kan't Fundraise") will not be able to provide transportation or even subsidize transportation for the US Wushu Team to travel to the upcoming world championships!

"But wait a second Raffi, didn't the WKF put up like $3 million bucks for the last World Wushu Games? Can't they afford 8 or 9 measily plane tickets to Italy?"

Well, one would think that they could, but apparently they are too lame to...

"Isn't it kind of unfair to expect the athlete to pay their own way in order to represent the illustrious USAWKF at the world championships?"

Why yes, yes it is unfair. You would think with the two years between world championships, they'd have saved up a little bit of cash. (unless they spent it all on the Pan American Wushu Games. But I sincerely hope not.

"Hey, speaking of fundraising, didn't the WKF region 8 have a totally expensive banquet last week? I thought it was like full, where'd all the money go?"

My sources tell me that despite the fact that they charged $25 a head, and despite the fact that they had a full room (at least 100-200 people), somehow they managed to lose money! (something about a table full of flag wavers that may or may not have paid, as well as perhaps general monetary incompetance).

"Is there anything WE as concerned wushu people can do to help?"

I'm sure Mae, Anne and Nathan would be willing to accept charitable donations. If anyone wants to donate money on their behalf, feel free to email me and we can arrange something.
---
Click here to view more past installments of Raffi's Wushu News.
---
Send feedback to raffi@beijingwushuteam.com

Number of visitors since 1/25/98